Ablauf
Stage-Australia unterstützt dich bei dem kompletten Organisationsprozess mit einen Praktikum in Australien. Bei Stage-Australia sieht der Prozess wie folgt aus:
Anmelden: Du meldest dich online mit Hilfe des Anmeldeformulars auf unserer Webseite von Stage-Australia an. Dies ist unverbindlich und kostenlos.
Erster Kontakt: Einer der Stage-Australia Mitarbeiter wird dich persönlich kontaktieren. Danach wird ein Termin für ein Skype Interview vereinbart. Dies ist unverbindlich und kostenlos.
Gespräch: Während des Gesprächs werden deine Bedürfnisse besprochen und der Prozess erklärt. Dieses Gespräch dient auch dazu von dir und deiner Motivation einen Eindruck zu bekommen. Dies ist unverbindlich und kostenlos.
Auswahl: Aufbauend auf dieses Interview wird entschieden, ob wir mit dem Programm beginnen. Um ein Praktikum in Australien zu absolvieren, muss man nicht die besten Noten haben, sondern eine hohe Motivation ist ausschlaggebend.
Anzahlung: Um deine Anmeldung zu vervollständigen, muss eine Anzahlung von €450 getätigt werden. Diese Summe wird von der gesamten Vermittlungsgebühr abgezogen.
Zusammenstellen der Dokumente: Sobald die Anzahlung getätigt wurde, können wir damit beginnen an deinem Lebenslauf, Empfehlungsschreiben und Zeugnissen zu arbeiten. Zur Unterstützung werden dir Beispiele, die dem australischen Standard entsprechen, zugeschickt. Außerdem wirst du Feedback zu deinen Dokumenten erhalten. Einer unserer Amerikanischen Mitarbeiter wird dich durch den ganzen Prozess begleiten.
Vermittlung: Während dieser Periode wirst du mehreren Firmen vorgestellt, die deinem Profil entsprechen. Sobald wir eine passende Firma gefunden haben, werden wir dir umgehend Bescheid geben. Wenn eine Firma an dir interessiert ist, werden wir dich über die Details des Praktikums und der Firma informieren.
Test-Interview: Sobald eine passende Firma gefunden wurde, wirst du durch ein Test-Interview auf das Bewerbungsgespräch vorbereitet. Wir werden dich darüber aufklären, was du von diesem Gespräch erwarten kannst, und Fragen, die du an die Firma stellen willst, werden geklärt.
Bewerbungsgespräch: Zu diesem Zeitpunkt wirst du ein Bewerbungsgespräch mit deiner potenziellen Praktikumsfirma absolvieren. Du kannst ebenfalls Fragen über das Praktikum und die Firma stellen. Darauf aufbauend können beide Parteien entscheiden, ob ein "perfect match" besteht.
Vertrag & Bezahlung: Wenn du angenommen bist, wird dein "Ausbildungsvertrag" unterschrieben und die restliche Vermittlungsgebühr bezahlt.
Visum: Stage-Australia bietet einen eigenen Visum-Service an. Wir überlassen diesen Service keinem anderen, sondern übernehmen das selbst. Das heißt, dass deine Dokumente in Kooperation mit Stage-Australia zusammengestellt werden. Bei Stage-Australia hast du die Wahl zwischen zwei unterschiedlichen Visa. In Zusammenarbeit mit Stage-Australia wird geschaut welches Visum am besten für deine Situation passt.
Unterkunft: Ungefähr zwei Wochen vor deiner Abreise, werden wir dich bei deiner Unterkunftssuche unterstützen. In Zusammenarbeit mit Stage-Australia wirst du eine passende Unterkunft finden. Wir empfehlen dir, die erste Nacht nach deiner Ankunft in einem Hotel zu übernachten, damit du Zeit hast um dich nach der optimalen Unterkunft umzuschauen.
Flug: Der letzte Schritt ist deinen Flug zu buchen. Wir werden dir dabei behilflich sein, günstige Flüge zu finden.
Marketing and Sales

You always wanted to combine Marketing, Sales and Tourism? This position at the tourism-focused PR-Team in Sydney will give you the ultimate experience. Your responsibilities: Assist with the…

Weitere Details

Finance

Are you interested in Finance and looking for a short or long-term internship where you can apply knowledge in real-world situations? This might be what you have been looking for. To improve your organizational…

Weitere Details

Multimedia Design

We have an open position in the Multimedia Design department! The company is in the event technology sector and is interested in a detail-oriented intern. You will have a variety of tasks and responsibilities…

Weitere Details
27-04-2023

We are hiring!

We are hiring! Are you interested in working at Stage-Global in Amsterdam? We currently have the following…

26-09-2022

Stage-Global Information Sessions Walk In!

We are organizing a walk-in information session at the Stage-Global office in Amsterdam. You can register…
Rückrufanfrage
Hinterlasse deine Nummer und wir werden dich so bald wie möglich telefonisch erreichen.
Doch lieber USA?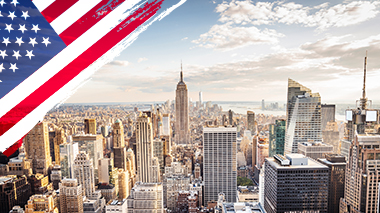 Zu Stage-USA






Traineeship Chanceline
15th November 2023. The program preparations went on smoothly. I had continuous follow up emails…






Traineeship Darina
6th November 2023. The program preparations were Great! I find the work you're doing very…






Internship Samuel
20th October 2023. The program preparations went very well, always got good responses to my…