Praktikum in Australien
Bist du an einem Praktikum in Australien interessiert? Stage-Australia ist spezialisiert in die Vermittlung von hochwertigen Praktikumsplätzen in Australien. Nebenbei sind wir auch ein autorisiertes Unternehmen für das Anfragen und Bearbeiten von Visen. Stage-Australia bietet ebenfalls Hilfestellung bei der Suche anch Unterkünften, Flügen und extra Versicherungen.
Was ist ein Praktikum in Australien?
Ein Praktikum in Australien zu absolvieren heißt in einem professionellen Umfeld für eine australische Firma zu arbeiten. Wenn du im Rahmen deiner Universität ein Projekt ausarbeiten musst, ist es möglich sich im Einverständnis mit der Firma auf gewisse Zeiten zu einigen, um dir die Möglichkeit zu geben an deinem Projekt zu arbeiten. Dies können wir jedoch nicht garantieren, weil dies von Firma zu Firma unterschiedlich ist. In manchen Fällen müssen Arbeitsaufträge deiner Universität in deiner Freizeit erledigt werden. Es ist deshalb sehr wichtig, dass du uns ausführlich über deine Bedürfnisse und Wünsche, die du in Bezug auf dein Praktikum hast informierst. Dies kannst du während des Interviews zwischen dir und einem unserer Mitarbeiter tun. Du musst außerdem nicht bei einer Universität eingeschrieben sein, um für ein Praktikum in Australien in Frage zu kommen.
Bildungsbereiche
Stage-Australia bietet Praktikumsplätze in allen möglichen Studien-Bereichen an. Die Bereiche, die wir anbieten sind die Folgenden:
Marketing / Communications
Media & Entertainment
Grafikdesign
Film/TV
Hospitality / Tourism
Fashion
Business / Management
Finance / Administration
Facility Management
Technology / Engineering / Electrical
Legal
Logistics / Distribution
IT / Computer
Human Resources (HR)
International Business
Sport (Management)
Health Care
Eventmanagement
Industrial Engineering
Aviation
Falls dein Tätigkeitsfeld nicht gelistet ist, würden wir dich bitten, mit uns Kontakt aufzunehmen, um mögliche Optionen zu besprechen: info@stage-australia.de
Unterkunft
Stage-Australia stellt dir einen Wohn-Guide für die Suche nach geeigneten Unterkünften zur Verfügung. Wir assistieren dir natürlich, aber du bist verantwortlich für die Kontaktaufnahme mit dem Vermieter der jeweiligen Unterkunft. Viele Praktikanten entscheiden sich, die ersten paar Nächte in einer Jugendherberge (Hostel) zu übernachten, um unterschiedliche Unterkünfte persönlich und vor Ort besuchen zu können.
Zeitraum & Vergütung
Der Zeitraum für ein Praktikum in Australien ist an keine bestimmte Periode gebunden, sondern individuell gestaltbar. Für gewöhnlich dauert ein Praktikum 3 bis 12 Monate. Wir empfehlen dir, dich mindestens 3-5 Monate vor geplanter Abreise zu bewerben. Bewerbungen können jedoch bis einen Monat vor dem beabsichtigten Start des Praktikums eingereicht werden. In diesem Fall sind jedoch spezielle Nutzungsbedingungen zu beachten.
Normalerweise wird dein Praktikum 40 Stunden pro Woche in Anspruch nehmen. Urlaubstage sind nicht selbstverständlich und können unterschiedlich sein, je nach Unternehmen. Die meisten Praktika, angeboten von Stage-Australia, werden bezahlt oder beinhalten eine Entlohnung in Form von Unterkunft, Transport und/oder Verpflegung. Bezahlungen variieren von AUS$300 bis hin zu AUS$800 per Monat.
Neben den Praktikums-Programmen bieten wir auch Abschlussarbeits- oder Traineeship- Programme an.
Groups Traineeship Position

Are you interested in increasing your knowledge and gaining experience in Florida at a company focused on providing unique and memorable customer experiences? We have a group training position…

Weitere Details

Product Development Position

This company provides a vast amount of travel programs and destinations in order to deliver unique and memorable experiences to visitors. Are you interested in developing a product or improving…

Weitere Details

Marketing and Sales

You always wanted to combine Marketing, Sales and Tourism? This position at the tourism-focused PR-Team in Sydney will give you the ultimate experience. Your responsibilities: Assist with the…

Weitere Details
26-09-2022

Stage-Global Information Sessions Walk In!

We are organizing a walk-in information session at the Stage-Global office in Amsterdam. You can register…

25-05-2022

Happy Ascension Day!

Happy Ascension Day!Thursday, May 26th and Friday, May 27th our office will be closed, due to the Holidays…
Rückrufanfrage
Hinterlasse deine Nummer und wir werden dich so bald wie möglich telefonisch erreichen.
Doch lieber USA?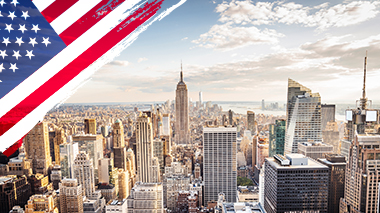 Zu Stage-USA






Traineeship Mikko
January 26, 2023. The program preparation was a good and smooth experience. Stage-Global has been…






Internship Mirzaakhmad
December 22, 2022. The preparation for the program was a quiet good experience because I learned many…






J-1 Visa Leslie
November 29, 2022. It was well organized, communication was smooth and overall was satisfying as I didn't…