Visum
Um in Australien ein Praktikum machen oder studieren zu können, brauchst du ein Visum. Es ist sehr wichtig, dass die Vorbereitung professionell geregelt wird, da jeder Visumantrag unterschiedlich ist. Das Beantragen von einem Studentenvisum für Australien kann kompliziert sein. Bist du zum Beispiel schon einmal auf längere Zeit mit einem Working Holiday Visum in Australien gewesen, dann ist es schwieriger ein Visum zu beantragen. Stage-Australia ist zertifiziert um Working Holiday Visa und Occupational Trainee Visa auszuhändigen. Außerdem sind wir auf die Bearbeitung von individuell angepassten Visa für Studenten spezialisiert. Wir arbeiten mit den australischen Botschaften und Konsulaten in Europa zusammen.
Die Vermittlungskosten verstehen sich exklusive der Kosten für ein Visum. Hast du selbst ein Praktikum gefunden, oder möchtest du für ein Jahr mit dem Rucksack durch Australien reisen und dort arbeiten? Dann bist du bei Stage-Australia genau richtig, um ein Visum zu beantragen. Weitere Informationen zu den verschiedenen Visa sind zu finden unter:
Marketing and Sales

You always wanted to combine Marketing, Sales and Tourism? This position at the tourism-focused PR-Team in Sydney will give you the ultimate experience. Your responsibilities: Assist with the…

Weitere Details

Finance

Are you interested in Finance and looking for a short or long-term internship where you can apply knowledge in real-world situations? This might be what you have been looking for. To improve your organizational…

Weitere Details

Multimedia Design

We have an open position in the Multimedia Design department! The company is in the event technology sector and is interested in a detail-oriented intern. You will have a variety of tasks and responsibilities…

Weitere Details
27-04-2023

We are hiring!

We are hiring! Are you interested in working at Stage-Global in Amsterdam? We currently have the following…

26-09-2022

Stage-Global Information Sessions Walk In!

We are organizing a walk-in information session at the Stage-Global office in Amsterdam. You can register…
Rückrufanfrage
Hinterlasse deine Nummer und wir werden dich so bald wie möglich telefonisch erreichen.
Doch lieber USA?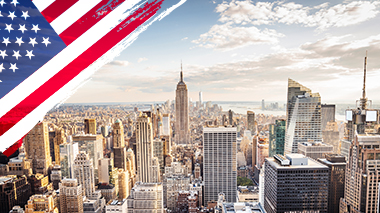 Zu Stage-USA






Traineeship Chanceline
15th November 2023. The program preparations went on smoothly. I had continuous follow up emails…






Traineeship Darina
6th November 2023. The program preparations were Great! I find the work you're doing very…






Internship Samuel
20th October 2023. The program preparations went very well, always got good responses to my…