Traineeship
Du hast dein Studium beendet und willst dich nun von der restlichen Menge abheben bei deinem Karrierestart? Dann mach ein Traineeship für bis zu 6 Monate in Australien! Das macht sich nicht nur gut auf deinem Lebenslauf, sondern ist auch eine einmalige Erfahrung. Dieses professionelle Programm in einer der großen Städte Australiens kann 3 bis 6 Monate umfassen. Du bekommst in den meisten Fällen eine angemessene Vergütung mit der dir der Aufenthalt erleichtert wird. Stage-Australia bietet dir ein Traineeship in einem passenden Unternehmen, Visumservice, Unterstützung bei der Unterkunftssuche, Versicherung und Flügen.
Was ist ein Traineeship?
Ein Traineeship ermöglicht es dir eine realitätsnahe Berufserfahrung im Ausland als "nicht Student" zu sammeln. Du wirst ein intensives Trainingsprogramm in deinem bevorzugten Arbeitsgebiet absolvieren. Um dich für dieses Programm zu qualifizieren, musst du hochmotiviert sein und Arbeitseinsatz zeigen. Dieses Programm kommt auch für dich in Frage wenn du als Student eingeschrieben bist.
Bildungsbereiche
Stage-Australia bietet Traineeships in allen möglichen Studien-Bereichen an. Die Bereiche, die wir anbieten sind die Folgenden:
Media & Entertainment
Grafic Design
Marketing / Communications
Film/TV
Hospitality / Tourism
Fashion
Business / Management
Finance / Administration
Facility Management
Technology / Engineering / Electrical
Legal
Logistics / Distribution
IT / Computer
Human Resources (HR)
International Business
Sport (Management)
Health Care
Falls dein Tätigkeitsfeld nicht gelistet ist, würden wir dich bitten mit uns Kontakt aufzunehmen, um mögliche Optionen zu besprechen: info@stage-australia.de
Unterkunft
Stage-Australia bietet einen Wohn-Guide für die Suche nach geeigneten Unterkünften. Wir unterstützen dich gerne, allerdings bist du für die Kontaktaufnahme mit dem Vermieter der jeweiligen Unterkunft verantwortlich. Viele Trainees entscheiden sich, die ersten paar Nächte in einer Jugendherberge zu übernachten, um unterschiedliche Unterkünfte vor Ort persönlich besuchen zu können.
Zeitraum & Vergütung
Der Zeitraum für ein Traineeship in Australien ist an keine bestimmte Periode gebunden, sondern individuell gestaltbar. Du kannst dich also das ganze Jahr über anmelden. Traineeships in Australien dauern meistens zwischen 3-6 Monaten. Wir empfehlen dir, dich mindestens 4-6 Monate vor geplanter Abreise zu bewerben. Bewerbungen können dennoch bis einen Monat vor beabsichtigtem Start des Praktikums eingereicht werden. In diesem Fall, sind jedoch spezielle Bedingungen zu beachten.
Eine 36 Stunden-Woche auf 5 Arbeitstage verteilt ist die Minimumvoraussetzung. Ferientage werden von manchen Firmen angeboten, dies können wir jedoch nicht garantieren. Die Bezahlungen der Traineeships, die von Stage-Australia angeboten werden, variieren von $350 bis hin zu $1200 pro Monat.
Mehr Informationen kannst du erfragen unter info@stage-australia.de oder telefonisch unter +31 20 68 23 026.
Marketing and Sales

You always wanted to combine Marketing, Sales and Tourism? This position at the tourism-focused PR-Team in Sydney will give you the ultimate experience. Your responsibilities: Assist with the…

Weitere Details

Finance

Are you interested in Finance and looking for a short or long-term internship where you can apply knowledge in real-world situations? This might be what you have been looking for. To improve your organizational…

Weitere Details

Multimedia Design

We have an open position in the Multimedia Design department! The company is in the event technology sector and is interested in a detail-oriented intern. You will have a variety of tasks and responsibilities…

Weitere Details
27-04-2023

We are hiring!

We are hiring! Are you interested in working at Stage-Global in Amsterdam? We currently have the following…

26-09-2022

Stage-Global Information Sessions Walk In!

We are organizing a walk-in information session at the Stage-Global office in Amsterdam. You can register…
Rückrufanfrage
Hinterlasse deine Nummer und wir werden dich so bald wie möglich telefonisch erreichen.
Doch lieber USA?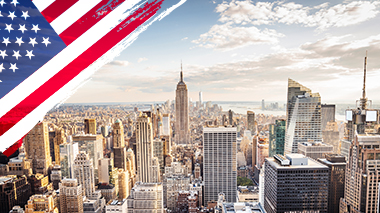 Zu Stage-USA






Traineeship Chanceline
15th November 2023. The program preparations went on smoothly. I had continuous follow up emails…






Traineeship Darina
6th November 2023. The program preparations were Great! I find the work you're doing very…






Internship Samuel
20th October 2023. The program preparations went very well, always got good responses to my…