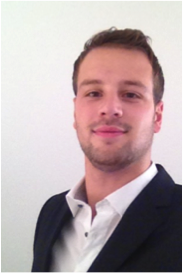 Marketing internship in Sydney
Mike





April 11, 2016- My internship is going great, because it is challenging and instructive combined with a good working atmosphere.

I'm definitely satiesfied with the tasks given to me. In the first week you need to prove yourself so that you can complete the wanted assignments properly. Eventually, you get much tasks which are important for the company. The strategic level of this internship is high as the complexity and autonomously is present at this accounting company. When you prove yourself, you can start with assignments which improve the business performance of this company.
The cooperation which we had between stage-Australia, my hostcompany and I was great. Many compliments to Fleur. She found the internship I needed. Thank you!
I expected a high-level internship and this is exactly that kind of internship!