Welcome Sophie!
5 maart 2021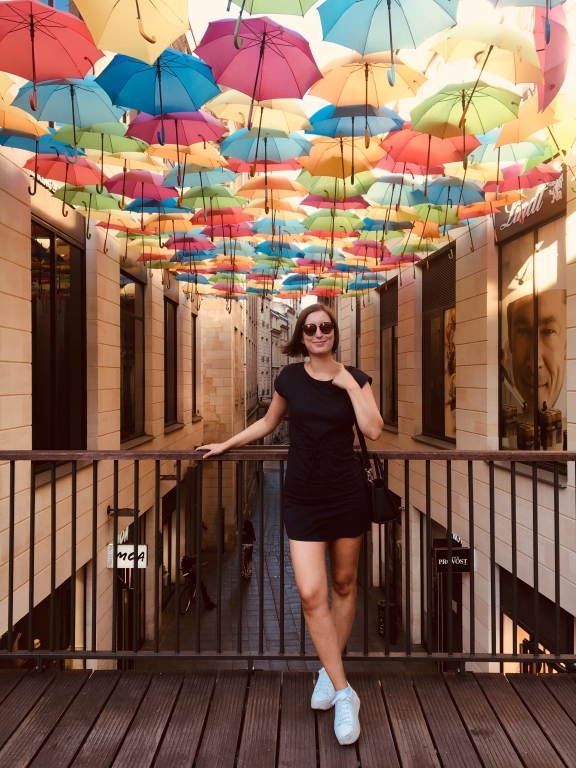 We are happy to introduce to you our new Program Support colleague Sophie Blasek!
So, tell us, who is Sophie?
My name is Sophie Blasek, I am 22 years old and I was born in Bergisch Gladbach in Germany. I grew up in a small town near the big city of Cologne! Here, I started to do horse riding, which is a passion of mine, together with playing volleyball. As I've always loved traveling, I went to New York City after finishing high school in 2016. There, I met many new people from all over the world and had the opportunity to get to know the country and culture better. It was an amazing experience that I would recommend to everyone out there. After my Gap Year, I started my bachelor's degree in International Business at the University of Applied Sciences in Trier. In the course of my studies, I had the opportunity to complete a semester abroad in Nice in France. Best semester I've had so far! All my courses were in french, which gave me a great opportunity to improve my language skills. I really enjoyed my time there - meeting new people and enjoying all those delicious restaurants. Unfortunately, Covid interrupted my stay there and we lived in lockdown for one month, but the 3 months I could enjoy were totally worth it! Right after the end of my semester in France, I started as an intern at Stage-Global. In the upcoming months, I will work on my Bachelor Thesis and then graduate in summer. I hope the current restrictions are lifted by then, so that I can travel freely again.
What have you seen of the world so far and which country is on top of your bucket list?
Due to the travel restrictions, I had to cancel a trip to Shanghai and Shenzhen, where my university in Trier has partner university. So, those are definitely on the bucket list for the next few years, as I've never been to Asia before. The furthest away I have been from home is North America. I've been to North Carolina, Washington and Niagara Falls in Canada during my stay in New York. I'm not only planning to go back to New York, as I really fell for the city, but also visiting Los Angeles and other cities on the West Coast, like San Diego and San Francisco. Another city I will definitely go to soon is Cape Town. The pictures I've seen of it really impressed me and as I've just been to the African continent once, it is definitely on the bucket list! I've traveled a lot in Germany and other European countries. Two of my favourite places in Europe are Hossegor in France and Zandvoort in The Netherlands. These two places just radiate peace and quiet for me and because of this relaxing atmosphere I could really imagine settling down there one day. I also love busy cities like New York, Paris, Munich and Amsterdam - of course. But I personally like to keep a balance between the hustle and bustle of the city life and the relaxing atmosphere of the mountains or the sea. That's why I really enjoy the summer holidays on Sylt or the Skiing holidays in Austria.
What has been your most remarkable experience abroad?
One of my most remarkable experiences abroad was definitely the Gap Year in New York, but also the Road Trip through France! We started in La Rochelle - beautiful small city - and drove on to Bordeaux, Arcachon, Hossegor and even went to San Sebastian in Spain - where I had the best Ice Cream (from Loco Polo). We finished our trip in Monaco and made several stops on the way. The month of the trip was one of the best in my life. We saw so many different places and met so many different people - not only from France. For everyone that has never done a Road Trip before, I can highly recommend it!